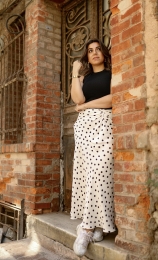 About me
Hi there, I am Hatice, a lawyer and entrepreneur. Consultant in fashion, manufacturer and designer in jewelry (for my jewelry brand Ana Dyla). Ana Dyla stands for honest belongings to keep or handover to your loved ones. I have been an entrepreneur for 8 years now and started doing business in Turkey from the start. I have been able to make a difference by sustainable and ethical choices. I lead where I can help jewelry entrepreneurs to start or grow their own profitable, successful jewelry business and live the life of their dreams. As a consultant I can help you to create a thriving business in jewelry (or own your own jewelry) label. As a manufacturer I can help you to create your designs in the highest quality.
Why am I sharing my experience with you?
Because I would love to help you with the experience I own and that can support you in navigating as a new entrepreneur. It can make you visualize that your dream can be tangible, you can have your jewellery business and make it a success. In all fairness, this cannot done without knowledge, experience, network and strategies.